Some people may still remember: In 1992, Denmark became European champions - without ever having qualified for the tournament and thus without professional preparation.
Yugoslavia had been excluded by UEFA because of the civil war there. The Danes, who were in the middle of the season in their home country, moved up.
Immediately before the final victory against Germany, there was the legendary visit to a large fast-food chain. The birth of the "Burger Gang".
Today, such a thing is unthinkable and also not to be recommended from many points of view.
So that you can now eat perfectly, individually and with optimised performance, we're offering B42 Nutrition, our own nutrition app for football players. The app is ready to be downloaded.
In this article, we will give you a detailed insight into the nutrition solution for footballers, which will put conventional nutrition apps in the shade.
You have a goal, we have the solution
Every player is different and has different goals: You want to lose weight to get from A to B agilely on the pitch or to feel good in your body again. Maybe you want to build muscle and finally have the upper hand in duels or make the physical leap into men's football.
Whatever your goal, this app will help you achieve it.
With simple and effective training plans, coaching tips and shopping lists, you can now reach the next level nutritionally with B42 Nutrition.
B42 Nutrition - at a glance
create individual nutrition plans with personal likes or dislikes,
cook delicious recipes,
get tips on how to prepare food for everyday use,
access smart shopping lists for healthy shopping,
improve your knowledge about nutrition in a playful way and
learn how nutrition and football best go together.
Your personal nutrition planner
At the heart of the app, which has been programmed, optimised and developed over three years, is your personal nutrition plan.
B42 Nutrition is at least as intuitive in its composition as its counterpart, the B42 training app.
Do you live a plant-based, vegetarian, pescetarian or vegan lifestyle?
Certain foods don't taste good to you?
No problem, the app doesn't force you into a prefabricated nutrition construct, but adapts to your individual needs and preferences.
The nutrition planner takes into account:
your individual calorie requirements,
your personal macro- and micronutrient requirements,
your specific eating habits,
your basic portion size,
your food intolerances,
your allergies,
the season of the food, and
The foods you don't like.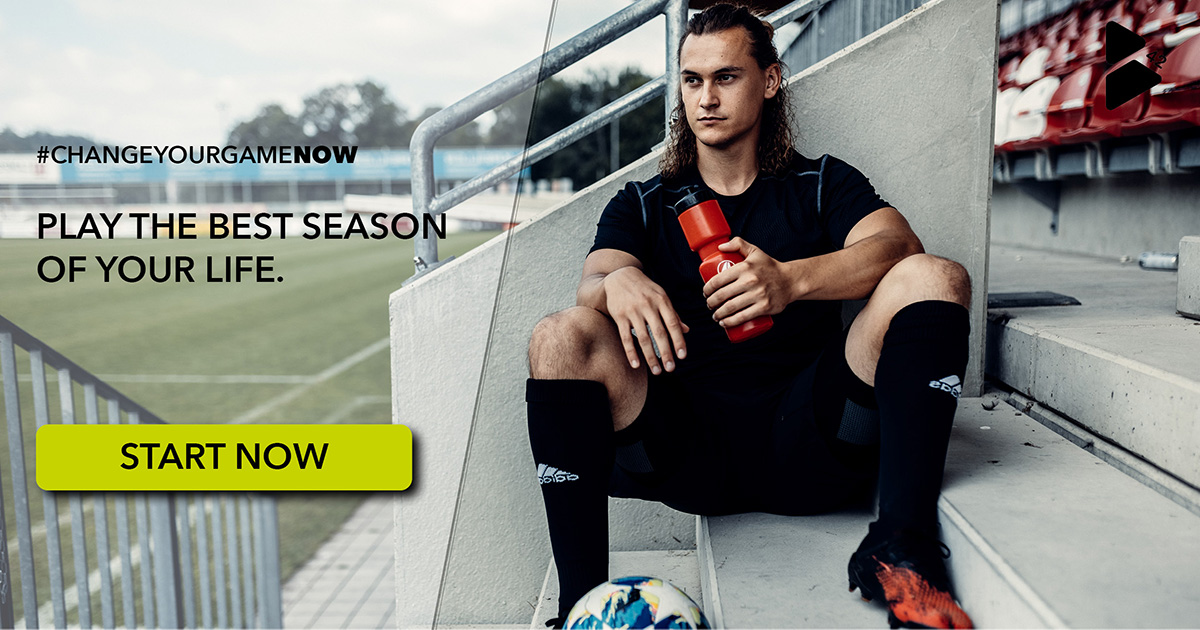 Unprecedented nutrient depth
Unlike many conventional digital nutrition solutions, with B42 Nutrition you not only get all the macronutrients you need, but specifically the micronutrients as well.
Your nutrition can only be sustainably and holistically supported with an app if special attention is paid to all essential nutrients.
Personal coaching, cheat meals
Together with Felix Söllner and Fabien Butz, who have developed and optimised the app over the last three years, you as an athlete will receive even more features:
You can integrate cheatmeals into your diet plan, like the Danes did before the final, apply new diet trends like intermittent fasting or - and we are particularly proud of this - have yourself coached.
Completely free of charge, you get daily insights into the nutrition of the pros. You'll learn how to eat before and after exercise, when you should really use supplements, and much more.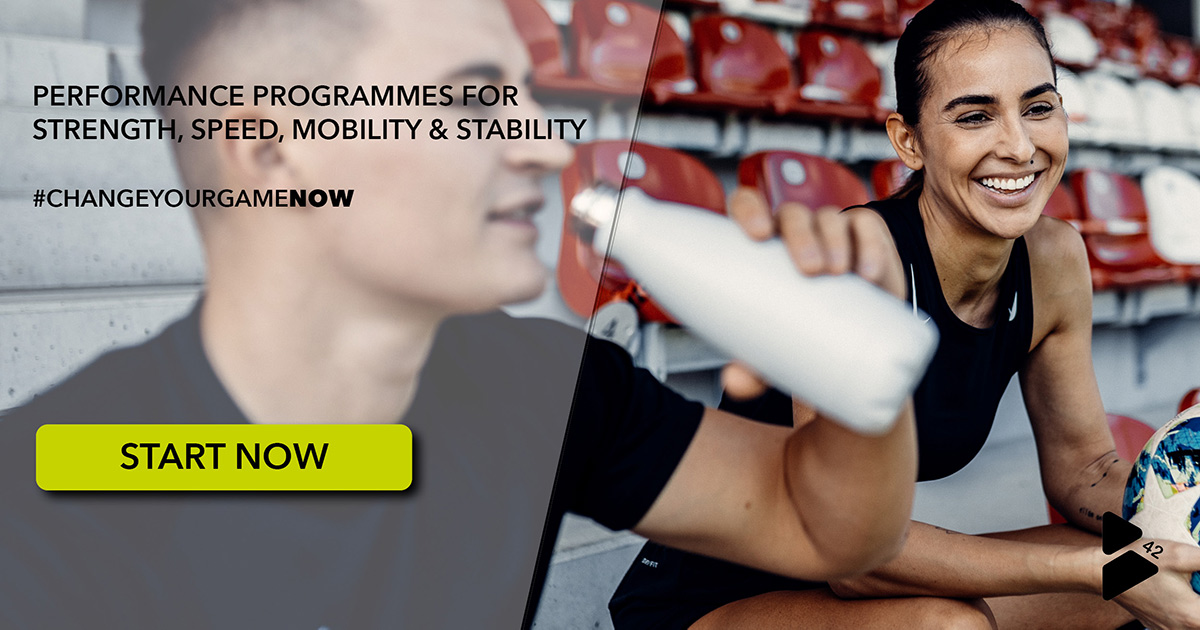 However, the example of the Danes can also be used for the app. B42 Nutrition is not about imposing prohibitions and strict regulations on your diet. That would most likely take away your fun, motivation and ultimately the lightness of the topic of nutrition in football.
With our new app, we want to give you suggestions and tips that will help you live healthier and more consciously. Since nutrition plays a central role in this, B42 Nutrition is a great support.
Download B42 Nutrition directly now:


Be Fearless.
Be Focussed.
B42